Doula Support
Becoming a mother is a rite, an event that divides life in before and after. It is powerful. It is wonderful but can also bring some doubts, insecurities, difficulties and challenges.
That's why mothers need support!
What support do I offer?
I offer individual, couple, group and free support to make it available to every woman.
The prenatal and postpartum services are individual to fit your personal process, the workshops and circles are an opportunity to share your experience with other women, while the meet-ups are free and simply an opportunity to create a tribe and bond. 
Who is Doula?
Doulas provide non-medical professional support in key moments of woman's life : first or last menses, during pregnancy, birth, post-partum, menopause and in all other moments of passage.
Doulas offer psycho emotional or practical support.
Doulas support women by offering their presence, benevolence and non-judgement.
Do I need a Doula?
Doulas offer support based on sensitive, emphatic listening, small perceptions and the invisible, with one goal: to support the unique story of every woman.
Doulas do not replace doctors, midwives or psychologists. They respectfully work alongside these health professionals.
They are COMPLEMENTARY. They FILL THE GAP.
In the past, such support came from the close relationship with other, often older and experienced, women in the tribe or the family, the link that has often got lost in our modern society of nuclear families.
Finding Your Doula
Each doula is unique and offers something special: her predispositions, skills and experience.
I believe that birth is a mind governed process that happens in the body and that the way we feel about it influences the experience. I therefore believe in a holistic preparation process that involves all three – mind, body and spirit. 
I support your emotions with my benevolence, my emphatic listening and non-judgement.
I support your mind with practical information and meditations or visualizations to help you maintain the calm and feel empowered: informed, capable and powerful.
I support your body thanks to Rebozo and specific body work based on my experience as a movement therapist and pre and post natal Pilates Instructor.
I Am Here To Serve You
At our first meeting we will define how I can accompany you based on your needs.
During our prenatal sessions and postpartum visits we will talk about everything that you find relevant to your motherhood journey so that you can make your informed choices about birth and early child care to be a mother you want to be.
We may work together with your partner to get him involved in the process and prepared to provide you the most adequate support.
We may decide to use REBOZO to support your emotions with the subtle yet powerful body work.
We may decide to work on free movement exploration, breath, self-connection, pelvic floor and body awareness.
You may decide to have my supportive presence during your birth as well.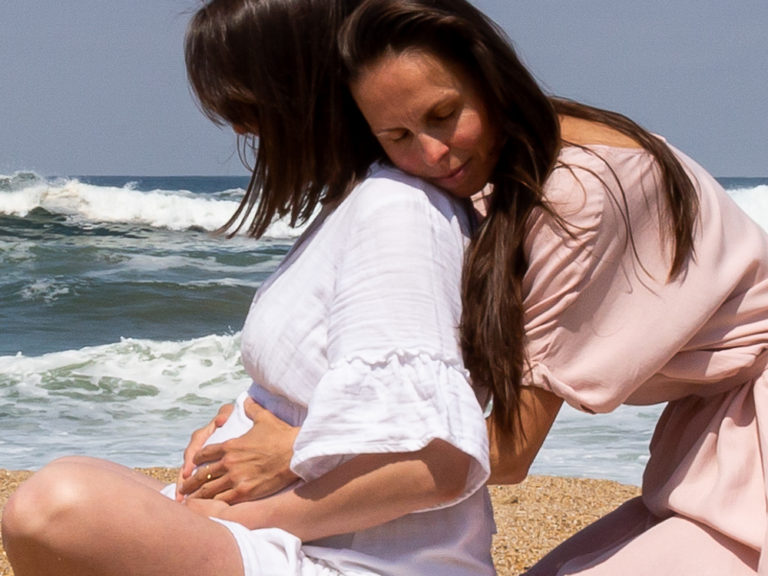 I Am By Your Side
Remember: I am there for you.
Please keep it in mind and feel free to contact me in between our sessions.
My role is to listen to you, to offer you the space where you can put down your questions, your fears, your limits. And at the same time, a space where you can become aware of your strength and your courage.
Feel invited to book your free RDV so that we can get to know each other and define the support you most need
'Monika offered me a real psycho-corporal support to help me during my pregnancy and my childbirth. During our process, I made a confident and serene decision to give birth at home and Monika was my doula during the delivery. The work that we had done together completely helped me to free myself on the Big Day. She is an excellent professional. You can fully trust her.'
'I met Monika when I was pregnant with my first child. Monika herself had recently become a mother and had a very positive experience of a natural childbirth, which has always been my wish too. We exchanged information about each phase: pregnancy, childbirth, breastfeeding and raising children. She always felt calm and confident and that increased my own confidence and belief that my body was perfect for all that.'
'Monika taught me what I needed to know to give birth. Centering. Safety. Presence. Calm. Breath. Our classes were more than lessons of physical exercise. They were shared teachings from a woman to a woman: knowledge exchanged, confidence and trust. I was able to live my pregnancy as a deep process of self awareness and to give birth as a catharsis.'